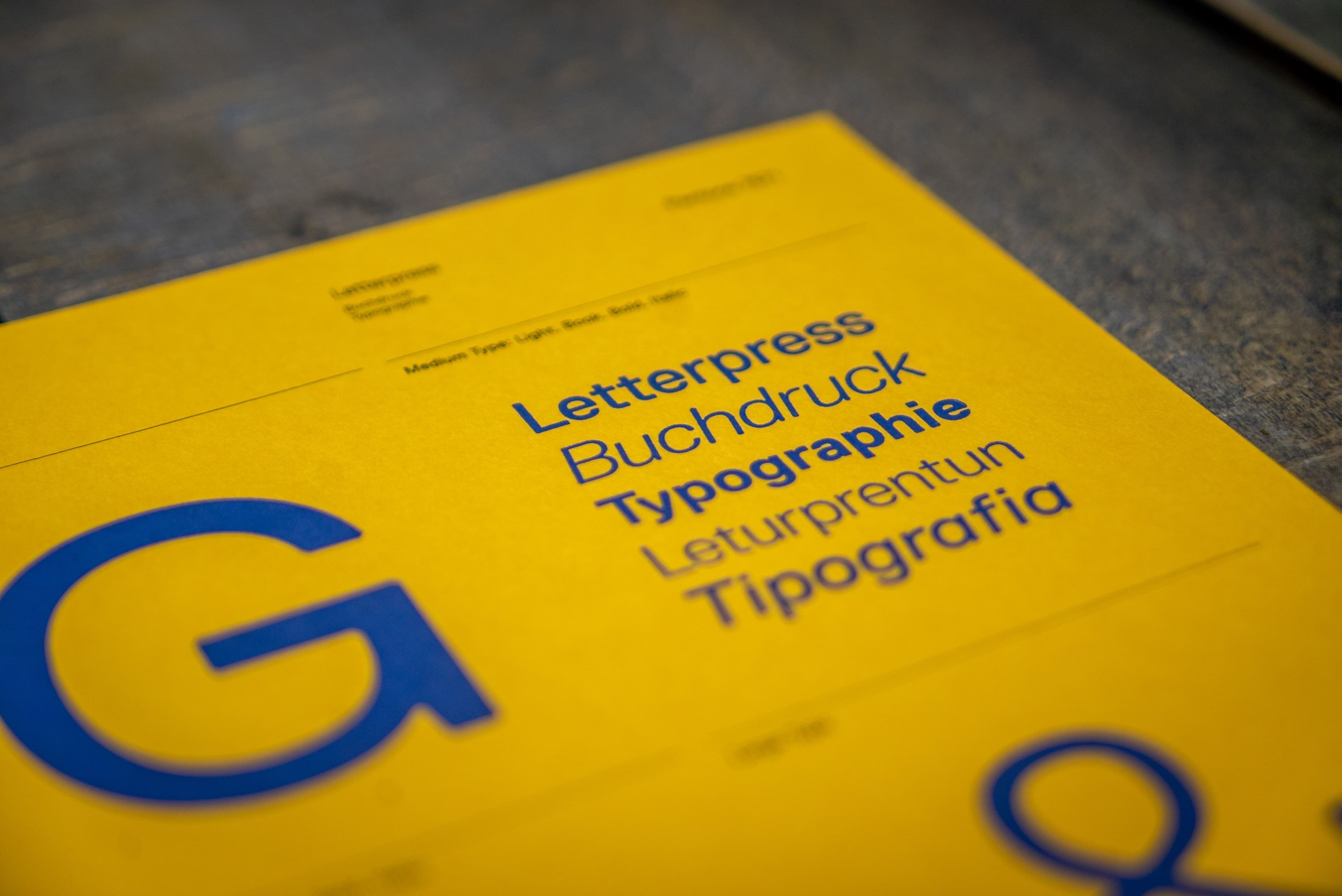 Production Editor
Deadline
December 31, 2023
Time commitment (per week)
On average 4 hours a week, but can be more for e.g. an internship
Description
The Journal of Trial & Error is an independent, diamond open access academic journal that seeks to publish the "unglamorous" parts of science that normally gets passed by traditional journals, including experiments that didn't work out for some reason and trials that couldn't disprove their null hypothesis. We are looking for a typesetter to help us present these important pieces of research in a clear and visually appealing manner.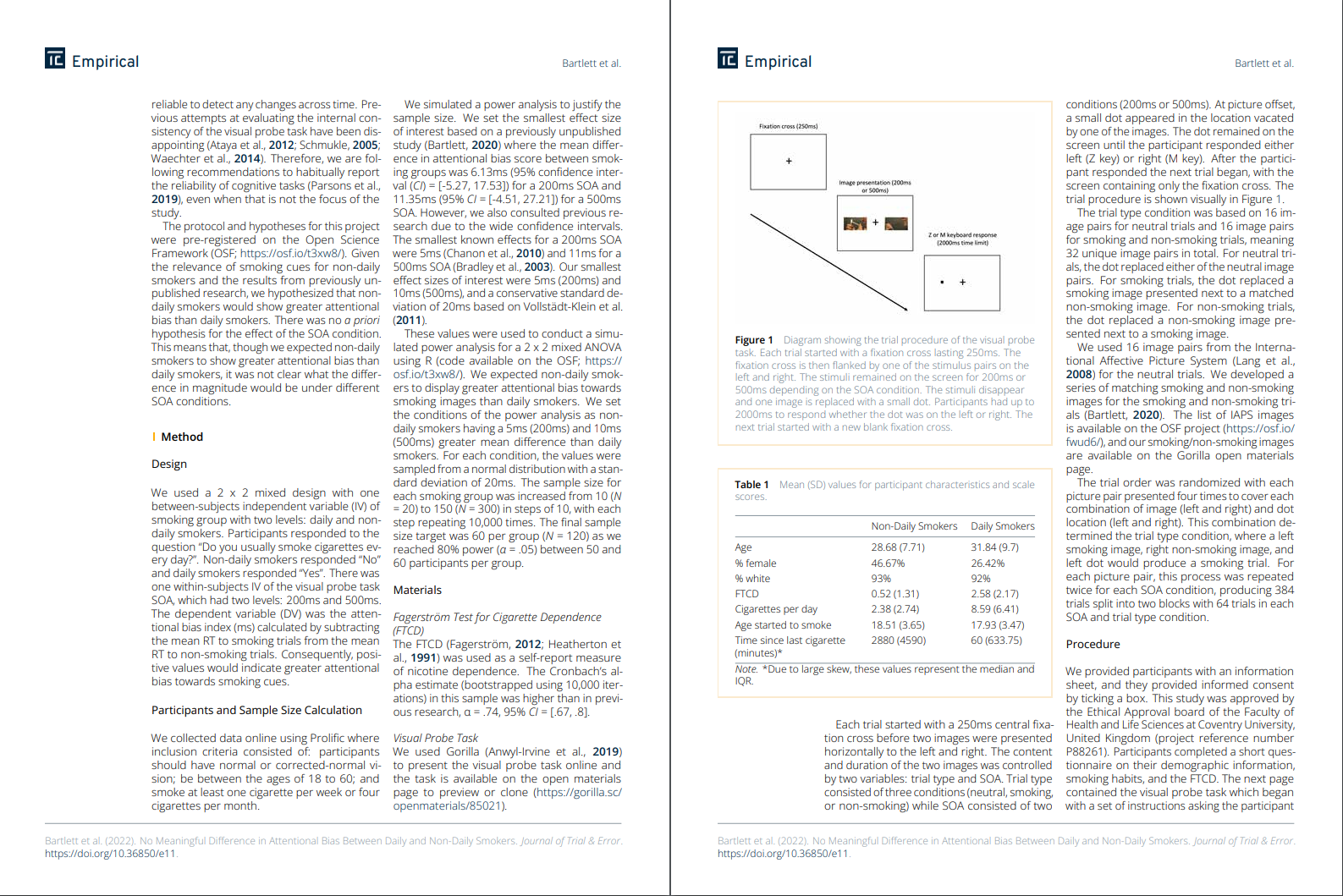 So, what are we looking for in candidates?
Need To Have's
Experience with or desire to learn LaTeX.
Strong opinions on how documents should look or what makes things look pretty in general.
Eye for detail. While it's not the typesetters job to correct the manuscript, it's almost inevitable that some small errors make their way through both peer reviewers and copy-editors.
Independent working attitude & good communicative skills - the position is virtual / from home, but our team stays in contact via online platforms.
Nice To Have's
Experience with working in an academic journal or publishing context.
Comfortable with reference managers (Zotero, Mendeley).
Proficiency with Tikz. I know we just said you don't need it! We just don't use it at all at the moment, which is a shame as it's an incredibly versatile tool.
Experience with other publishing tools such as InDesign. While we don't use it at the moment, we are exploring replacing parts of our LaTeX based workflow with InDesign to make it easier to iterate on designs.
Being comfortable using command-line tools is a big plus, as many of our converters etc. do not yet have (stable) GUIs.
Experience with a programming language, ideally Python or JavaScript/TypeScript. Our converters are written in TypeScript, and while working on them is not required, being able to make some tweaks or being interested in learning to create parsers/converters would make you able to work way more independently.
Burning hatred for the Elsevier Industrial Complex. Passion for Open Science.
Good organization skills. While we try to automate and streamline everything as much as we can, everything is much messier in reality. Being able to create order out of chaos is a big plus.
What You'll Do
You'll be taught to TeX like a pro and manage the tail end of the production process of an academic journal.
You will (learn to):
Typeset academic articles
This will (at the moment) entail transforming .docx files to .tex files using our converters and making them publication-worthy. The latter will involve some more in-depth knowledge of LaTeX.
Manage the production stage and publish articles
After the (copy) editors have taken care of the content, you take over and manage the final stretch of the article's span. You will put the articles on the website, make 'em look pretty, register the metadata to make the article discoverable by our robot overlords, and announce to the world that a new article just dropped. While we publish on a rolling basis, occasionally we compile these articles into issues as well which require similar treatment.
Create detailed, validate, and curate detailed metadata about academic articles.
While we try to move the needle a bit, it's still an unfortunate reality that the number of citations you receive as an author can make or break whether you can get funding or that tenure-track position. While not the most glamorous job, it's crucial that all references are properly cited and the articles we create are easily findable by our robot overlords. We try to automate this as much as possible, but some manual work is still involved in e.g. minting DOIs.
What We Offer You
Experience on the behind-the-scenes process of value-based publishing of journals and books;
A central position in the publishing process;
Room for creativity;
We are primarily looking for (graduate) students and would like to set up an internship for who want to gain experience with value-based publishing or collaborate with us as a volunteer.
If you are interested in discussing potential alternative arrangements, such as freelance or contract work, we welcome you to apply and would be happy to explore possibilities with you.
If this sounds good to you, or you just want to have a chat to see what you could contribute to the project, please apply using the button below before January 16th! If you have questions, send them to positions@trialanderror.org.
If you are selected, interviews will be done on the 23rd or 27th January. The final decision will be made on February 7th.